Boca Raton, Palm Beach County
Boca Raton is a city in Palm Beach County, Florida. The city is located at 26°22'6"N and 80°7'44"W. According to the United States Census Bureau, the city population was 91,332 persons. As of the last census, the median income for a household in the city was $71,678. Please visit the city page at my website and you'll be able to see all real estate data and detailed Boca Raton statistic.
know more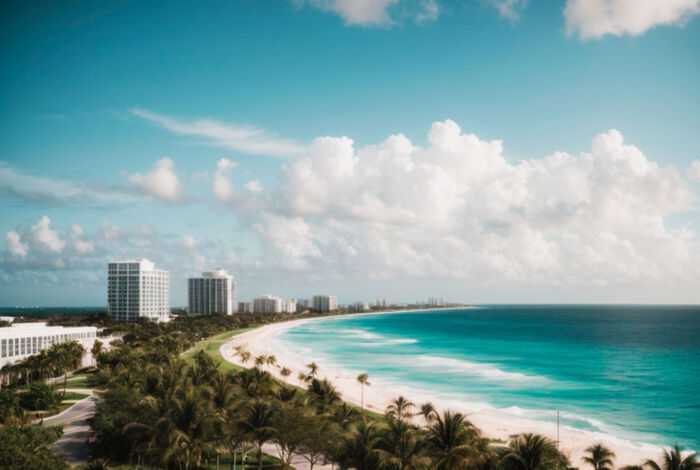 What's trending now in the market
Futurists aim to build semi-autonomous city...

by

TRD Staff

on 2021-05-16 at 6:00 PM

A company with funding from a Peter Thiel–backed venture capital fund wants folks to pack up and start a semi-autonomous city. Bluebook Cities is looking for 2,000 people — selected based upon applications — to "settle" its charter city, according to the New York Post. The company said it is "building the city that Silicon Valley deserves." The concept of […]

Harlem townhouse of "The Royal Tenenbaums"...

by

TRD Staff

on 2021-05-16 at 4:00 PM

The massive Manhattan mansion seen in Wes Anderson's 2001 film "The Royal Tenenbaums" is now available to rent. But you'll need the financials of a Tenenbaum to afford it; the 6,000-square-foot home is asking $20,000 a month, according to Curbed. Anderson rented the circa-1899 home at 339 Convent Avenue for six months to shoot the Oscar-nominated film, and both the […]

Fintech firm may sign biggest lease in San Fran...

by

TRD Staff

on 2021-05-16 at 1:00 PM

Financial technology firm Chime is in talks to sign the biggest office lease in San Francisco since the start of the pandemic. The company is nearing a deal for about 200,000 square feet at Hines' 101 California Street in the Financial District, according to the San Francisco Business Times. The lease is for part of the 48-story building's smaller podium section. It's not clear […]
When It Comes To Selling a House, Your Time Is...

by

KCM Crew

on 2021-05-14 at 10:00 AM

Some Highlights Selling a house is no small task. If you decide to try to do it on your own, keep in mind you'll be responsible for all the expert-level work of a real estate professional. The vital tasks an agent manages for you include listing and marketing your house, handling legal documentation, negotiating with all parties, and navigating local laws and regulations. If […]

Your House Could Be the Oasis in an Inventory...

by

KCM Crew

on 2021-05-13 at 10:00 AM

Homebuyers are flooding the housing market right now to take advantage of record-low mortgage rates. Many have a sense of urgency to find a home soon since experts forecast a steady rise in both rates and home prices this year and next. As a result, buyer demand greatly outweighs the current housing supply. Here's how

It's Not Too Late To Apply For Forbearance

by

KCM Crew

on 2021-05-12 at 10:00 AM

Over the past year, the pandemic made it challenging for some homeowners to make their mortgage payments. Thankfully, the government initiated a forbearance program to provide much-needed support. Unless they're extended once again, some of these plans and the corresponding mortgage payment deferral options will expire soon. That said, there's still time to request assistance.
I know everything about Real Estate. Contact Me!
Champagne & Parisi Real Estate
21073 Powerline Road Boca Raton, FL 33433
I take the time to listen carefully to understand my client's needs, wants and concerns. I will be ready to take quick action when required and spend more time with those who aren't quite sure which direction to take. My genuine concern for my client's best interests and happiness ensures the job is done!