Boca Raton, Palm Beach County
Boca Raton is a city in Palm Beach County, Florida. The city is located at 26°22'6"N and 80°7'44"W. According to the United States Census Bureau, the city population was 91,332 persons. As of the last census, the median income for a household in the city was $71,678. Please visit the city page at my website and you'll be able to see all real estate data and detailed Boca Raton statistic.
know more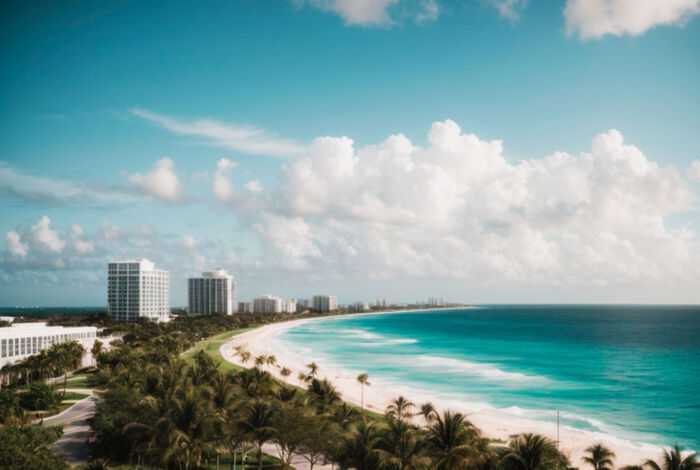 What's trending now in the market
Miami Beach mayor facing ethics complaint for...

by

By Francisco Alvarado

on 2021-10-28 at 12:43 AM

UPDATED, Oct. 27, 10:10 p.m.: A recently filed ethics complaint accuses Miami Beach Mayor Dan Gelber of breaking a city law that prohibits elected officials from soliciting campaign contributions from real estate developers. On Wednesday afternoon, Ronnie Eith, one of four candidates running against Gelber in the Nov. 2 city election, filed a complaint against Gelber with the Miami-Dade […]

Bridge Development co-founder buys Fort...

by

By Francisco Alvarado

on 2021-10-27 at 11:17 PM

Chicago-based industrial developer Steve Poulos and his wife Colleen Poulos splashed down in Fort Lauderdale with the $14 million purchase of a waterfront modern home. Through an entity the couple manage, the Pouloses bought the new house at 72 Isla Bahia Drive in the city's affluent Harbor Beach neighborhood, according to property records. An entity managed by four executives of Newton […]

Sam Zell's luxury rentals regain pricing power

by

By Akiko Matsuda

on 2021-10-27 at 10:44 PM

There has been no uniform shape for recovery from the pandemic-driven downturn. In the case of Sam Zell's Equity Residential, it's V-shaped, at least for its pricing power at its nearly 80,000 luxury rental apartments, mostly in California and on the East Coast. The pandemic pushed the apartments' monthly rent — that is, the weighted average of 12 months' base rent […]
Does Your House Have What Buyers Want?

by

KCM Crew

on 2021-10-28 at 10:00 AM

The rise in remote work is changing what many Americans want in their homes. Many companies are choosing to delay reopening or go remote full-time, and today's buyers are looking for homes with more space to support their work needs. As a seller, if you no longer need the extra room you have in your

Housing Challenge or Housing Opportunity? It...

by

KCM Crew

on 2021-10-27 at 10:00 AM

The biggest challenge in real estate today is the lack of available homes for sale. The low housing supply has caused homes throughout the country to appreciate at a much faster rate than what we've experienced historically. There are many reasons for the limited number of homes on the market, but as you can see

There Are More Homes Available Now than There...

by

KCM Crew

on 2021-10-26 at 10:00 AM

There's a lot of talk lately about how challenging it can be to find a home to buy. While housing inventory is still low, there are a few important things to understand about the supply of homes for sale as we move into the end of the year. The Number of Homes for Sale Usually
I know everything about Real Estate. Contact Me!
21063 Powerline Road Boca Raton, FL 33433
I take the time to listen carefully to understand my client's needs, wants and concerns. I will be ready to take quick action when required and spend more time with those who aren't quite sure which direction to take. My genuine concern for my client's best interests and happiness ensures the job is done!