Boca Raton, Palm Beach County
Boca Raton is a city in Palm Beach County, Florida. The city is located at 26°22'6"N and 80°7'44"W. According to the United States Census Bureau, the city population was 91,332 persons. As of the last census, the median income for a household in the city was $71,678. Please visit the city page at my website and you'll be able to see all real estate data and detailed Boca Raton statistic.
know more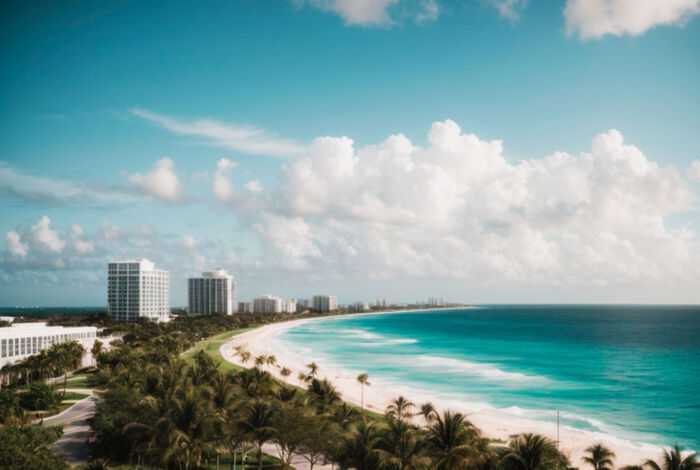 What's trending now in the market
The economy may be starting to slow. Real estate...

by

Kevin Rebong

on 2019-08-19 at 9:45 AM

The yield curve inversion and threats of an escalating trade war recently sent markets into a tizzy last week. If those economic jolts are going to hit the real estate industry hard, it largely hasn't happened yet. But that doesn't mean there aren't red flags waving in the wind and questions over long-term growth aren't lurking in the background. "This is the tenth […]

Flywheel Sports to shutter 11 studios, here's...

by

Kevin Rebong

on 2019-08-19 at 9:00 AM

Every day, The Real Deal rounds up South Florida's biggest real estate news, from breaking news and scoops to announcements and deals. We update this page at 9 a.m. and 4 p.m. ET. Please send any tips or deals to tips@therealdeal.com This page was last updated at 9 a.m. The North Miami location of Flywheel Sports Is among the 11 locations the fitness company is shutting down. Facing […]

Investor sells Continuum unit for 20% below...

by

Katherine Kallergis

on 2019-08-19 at 8:45 AM

An Italian banker paid $8.45 million for a unit at the Continuum Miami Beach, about 20 percent below the original asking price of $10.6 million. Records show Michael D. Horvitz sold unit 3303 in the south tower of the Continuum. The buyer's agent, Giorgio Vecchi of Brown Harris Stevens Miami, said the buyer is an Italian banker from Milan who will use the unit with his family. The […]
Buying a Home: Do You Know the Lingo?...

by

simplify

on 2019-08-16 at 6:00 AM

Some Highlights: Buying a home can be intimidating if you're not familiar with the terms used throughout the process. To point you in the right direction, here's a list of some of the most common language you'll hear when buying a home. The best way to ensure your home-buying process is a positive one is to find a real estate professional who will guide you through every […]

Busting the Myth About a Housing Affordability...

by

simplify

on 2019-08-15 at 6:00 AM

It seems you can't find a headline with the term "housing affordability" without the word "crisis" attached to it. That's because some only consider the fact that residential real estate prices have continued to appreciate. However, we must realize it's not just the price of a home that matters, but the price relative to a […]

The Benefits of Growing Equity in Your Home

by

simplify

on 2019-08-14 at 6:00 AM

Over the last couple of years, we've heard quite a bit about rising home prices. Today, expert projections still forecast continued growth, just at a slower pace. One of the often-overlooked benefits of rising home prices is the positive impact they have on home equity. Let's break down three ways this is a win for […]
In case you didn't know, there's a realtor called...

on 2019-08-18 at 11:45 PM

In case you didn't know, there's a realtor called Kris Lindahl Bring Me The NewsThe year is 2080. The Earth is a shadow of its former self thanks to climate change and endless resource wars. All that remains of the Twin Cities is the rusted ... […]

Realtors: California home sales perk up in July -...

on 2019-08-18 at 8:59 PM

Realtors: California home sales perk up in July The Union of Grass ValleyThe lowest mortgage interest rates in nearly three years helped jump start California's housing market to post the first year-over-year sales gain and highest ... […]

OC Berkshire Hathaway Realtors Honored - OCNJ...

on 2019-08-18 at 12:09 PM

OC Berkshire Hathaway Realtors Honored OCNJ DailyBerkshire Hathaway HomeServices Fox & Roach Realtors congratulates the following Ocean City sales associates and offices on being recognized as a ... […]
I know everything about Real Estate. Contact Me!
Champagne & Parisi Real Estate
21073 Powerline Road Boca Raton, FL 33433
I take the time to listen carefully to understand my client's needs, wants and concerns. I will be ready to take quick action when required and spend more time with those who aren't quite sure which direction to take. My genuine concern for my client's best interests and happiness ensures the job is done!