Boca Raton, Palm Beach County
Boca Raton is a city in Palm Beach County, Florida. The city is located at 26°22'6"N and 80°7'44"W. According to the United States Census Bureau, the city population was 91,332 persons. As of the last census, the median income for a household in the city was $71,678. Please visit the city page at my website and you'll be able to see all real estate data and detailed Boca Raton statistic.
know more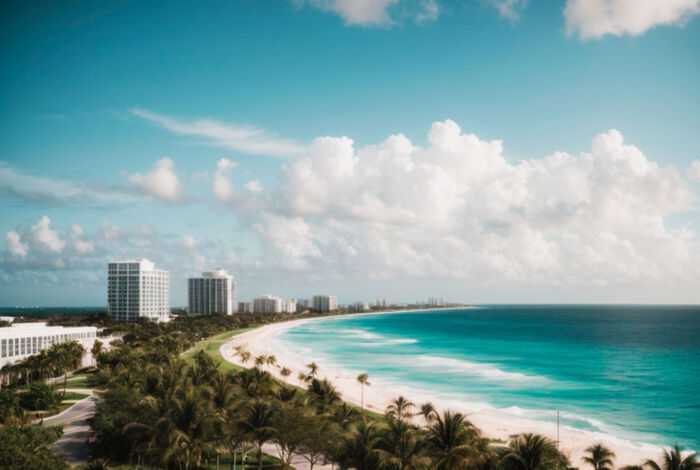 What's trending now in the market
Legal battle erupts over BH3's public-private...

by

By Francisco Alvarado

on 2021-03-05 at 11:30 PM

A public-private partnership between BH3 and the Delray Beach Community Redevelopment Agency to redevelop 6.17 acres of prime downtown land is collapsing over delays and changes to the developer's original proposal. Aventura-based BH3, led by principals Dan Lebensohn and Greg Freedman, sued the CRA on Friday for breach of contract, after the agency's board began the process to scuttle […]

Lease roundup: Berger Commercial Realty finds new...

by

By Jordan Pandy

on 2021-03-05 at 11:05 PM

Companies are leasing industrial, office and retail space across South Florida. Here is a roundup of some recently signed leases. S.O. Enterprises Cabinetry manufacturer S.O. Enterprises leased 40,000 square feet at 1801 North Andrews Avenue in Pompano Beach, in a deal worth $1.7 million, according to a release. S.O. Enterprises rented the space from Little Bear LLC. Les Byron, managing director […]

Wackenhut heir sells historic Palm Beach estate...

by

By Katherine Kallergis

on 2021-03-05 at 10:30 PM

Rick and Marie Wackenhut sold their historic Palm Beach home for $17.9 million. Records show 1111 Partners LLC, led by Rick Wackenhut, an heir to the security firm founder George Wackenhut, sold the five-bedroom, 6,525-square-foot home at 930 South Ocean Boulevard to M&M Palm Beach Property Investors LLC. The buyer, managed by attorney Ronald Kochman, financed the purchase with a $14 million […]
How to Prepare Your House for a Winning Sale This...

by

KCM Crew

on 2021-03-05 at 11:00 AM

Some Highlights With so few homes available to buy today, houses are in high demand, and they're selling fast. That means it's a great time to sell if you're ready to make a move. Let's connect to make sure your house is ready for a top-dollar sale this spring. It may be closer than you think!

Is It a Good Time to Sell My House?

by

KCM Crew

on 2021-03-04 at 11:00 AM

Last year, many homeowners thought twice about selling their houses due to the onset of the health crisis. This year, however, homeowners are beginning to regain their confidence when it comes to selling safely. The latest Home Purchase Sentiment Index (HPSI) by Fannie Mae shows that 57% of consumers believe now is a good time

How Smart Is It to Buy a Home Today?

by

KCM Crew

on 2021-03-03 at 11:00 AM

Whether you're buying your first home or selling your current house, if your needs are changing and you think you need to move, the decision can be complicated. You may have to take personal or professional considerations into account, and only you can judge what impact those factors should have on your desire to move.
I know everything about Real Estate. Contact Me!
Champagne & Parisi Real Estate
21073 Powerline Road Boca Raton, FL 33433
I take the time to listen carefully to understand my client's needs, wants and concerns. I will be ready to take quick action when required and spend more time with those who aren't quite sure which direction to take. My genuine concern for my client's best interests and happiness ensures the job is done!