Boca Raton, Palm Beach County
Boca Raton is a city in Palm Beach County, Florida. The city is located at 26°22'6"N and 80°7'44"W. According to the United States Census Bureau, the city population was 91,332 persons. As of the last census, the median income for a household in the city was $71,678. Please visit the city page at my website and you'll be able to see all real estate data and detailed Boca Raton statistic.
know more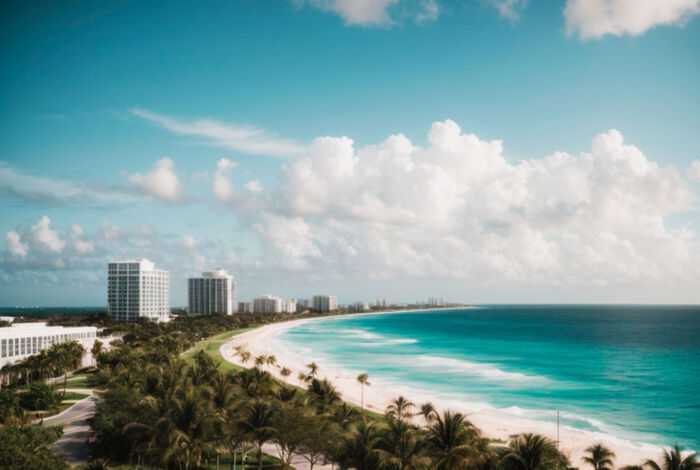 What's trending now in the market
CoStar reaches $11M settlement in copyright...

by

By David Jeans

on 2019-10-22 at 7:10 PM

CoStar Group says it has settled its years-long copyright infringement claim against its bankrupt and now defunct competitor, Xceligent. The commercial real estate data conglomerate reached a $10.75 million settlement with its competitor's insurer, according to court filings. That's a fraction of the $450 million CoStar initially sought. The two firms were at loggerheads in 2017, […]

Feds say FIU, FDOT contractors at fault for...

by

TRD Staff

on 2019-10-22 at 6:00 PM

Every day, The Real Deal rounds up South Florida's biggest real estate news, from breaking news and scoops to announcements and deals. We update this page throughout the day. Please send any tips or deals to tips@therealdeal.com This page was last updated at 6:00 p.m. Feds say FIU, FDOT and contractors at fault for deadly bridge collapse. The National Transportation Safety Board […]

Bank OZK lends $28M for Holiday Inn project in...

by

By Katherine Kallergis

on 2019-10-22 at 5:30 PM

UPDATED, Oct. 22, 2019, 6:25 p.m.: A Holiday Inn by IHG will soon rise in Miami's Edgewater neighborhood. Bank OZK provided a $27.5 million construction loan for the eight-story, 207-key hotel planned for 410 Northeast 35th Terrace. The hotel is being developed by Amaury Martinez of Edgewater Hotel Management. It's expected to be completed next summer. The loan closed on Friday. BGI […]
Depending on the Price, You're Going to Need...

by

simplify

on 2019-10-22 at 6:00 AM

To understand today's complex real estate market, it is critical to have a local, trusted advisor on your side – for more reasons than you may think. In real estate today, there are essentially three different price points in the market: the starter-home market, the middle-home market, and the premium or luxury market. Each one […]

5 Tips for Starting Your Home Search

by

simplify

on 2019-10-21 at 6:00 AM

In today's market, low inventory dominates the conversation in many areas of the country. It can often be frustrating to be a first-time homebuyer if you aren't prepared. Here are five tips from realtor.com's article, "How to Find Your Dream Home—Without Losing Your Mind." 1. Get Pre-Approved for a Mortgage Before You Start Your Search […]

Homes Are Selling Quickly [INFOGRAPHIC]

by

simplify

on 2019-10-18 at 6:00 AM

Some Highlights: The National Association of REALTORS® surveyed their members for the release of their Confidence Index. The REALTORS® Confidence Index is a key indicator of housing market strength based on a monthly survey sent to over 50,000 real estate practitioners. Practitioners are asked about their expectations for home sales, prices, and market […]
I know everything about Real Estate. Contact Me!
Champagne & Parisi Real Estate
21073 Powerline Road Boca Raton, FL 33433
I take the time to listen carefully to understand my client's needs, wants and concerns. I will be ready to take quick action when required and spend more time with those who aren't quite sure which direction to take. My genuine concern for my client's best interests and happiness ensures the job is done!