Boca Raton, Palm Beach County
Boca Raton is a city in Palm Beach County, Florida. The city is located at 26°22'6"N and 80°7'44"W. According to the United States Census Bureau, the city population was 91,332 persons. As of the last census, the median income for a household in the city was $71,678. Please visit the city page at my website and you'll be able to see all real estate data and detailed Boca Raton statistic.
know more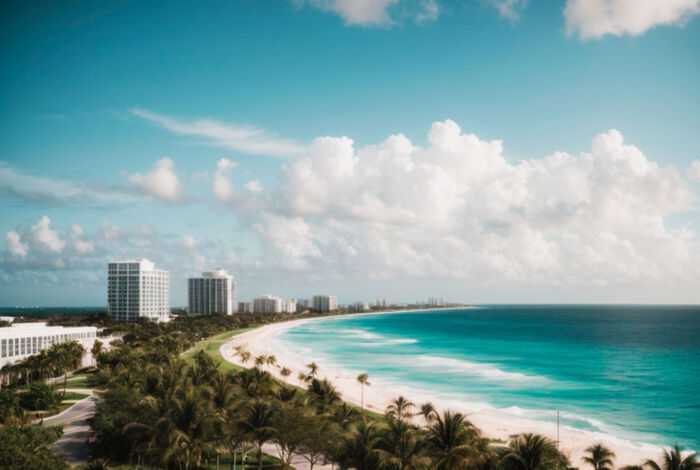 What's trending now in the market
$99M is not enough: Pierce Brosnan lists Malibu...

by

By Matthew Blake Research by Jerome Dineen

on 2020-09-28 at 10:30 PM

Pierce Brosnan is hoping to pull off a feat more stunning than anything he did playing James Bond: Sell a 12,500-square-foot home for $100 million, or $8,000 per square foot. The home at 3116 Broad Beach Road in Malibu hit the market at $100 million. Compass' Malibu specialist, Chris Cortazzo, has the listing. The five-bedroom, 14-bathroom house includes ocean views, a saltwater pool, movie […]

In the rough: Trump's golf clubs and resorts...

by

Staff

on 2020-09-28 at 10:15 PM

President Trump's golf club and resort properties have long been in the financial rough. Since 2000, Trump has reported combined losses of more than $315 million at his golf courses in the U.S. and in Europe, with nearly half from his largest golf property, Trump National Doral Miami, according to a New York Times investigation into the president's tax returns. From 2012 — when […]

Trump took nearly $100M out of Vornado...

by

Staff

on 2020-09-28 at 9:30 PM

Donald Trump pulled out nearly $100 million in 2013 from the office properties he owns with Vornado Realty Trust, which are among the few investments generating money for him. Trump withdrew $95.8 million seven years ago from the partnership he has with the real estate investment trust owning 1290 Sixth Avenue in Manhattan and 555 California Street in San Francisco, according to an investigation […]
Housing Market on Track to Beat Last Year's...

by

KCM Crew

on 2020-09-28 at 10:00 AM

Back in March, as the nation's economy was shut down because of the coronavirus, many were predicting the real estate market would face a major collapse. Some forecasts called for a 15-20% decline in transactions. However, six months later, it seems as though the housing market has fully recovered. Mark Fleming, Chief Economist at First

Why Pricing Your Home Right Matters This Fall...

by

KCM Crew

on 2020-09-25 at 10:00 AM

Some Highlights As a seller today, you may think pricing your home on the high end will result in a higher final sale price, but the opposite is actually true. To sell your home quickly and for the best possible price, you should eliminate buyer concerns by pricing your home competitively right from the start. Let's connect today to make sure you have the guidance you need to price […]

Home Equity Gives Sellers Options in Today's...

by

KCM Crew

on 2020-09-24 at 10:00 AM

Homeownership is one of the best ways to invest in your financial future, especially as your home equity grows. Home equity is a form of forced savings that can work to your advantage as the value of your home appreciates. Across the country, home equity was increasing before the health crisis swept our nation, and
I know everything about Real Estate. Contact Me!
Champagne & Parisi Real Estate
21073 Powerline Road Boca Raton, FL 33433
I take the time to listen carefully to understand my client's needs, wants and concerns. I will be ready to take quick action when required and spend more time with those who aren't quite sure which direction to take. My genuine concern for my client's best interests and happiness ensures the job is done!