Boca Raton, Palm Beach County
Boca Raton is a city in Palm Beach County, Florida. The city is located at 26°22'6"N and 80°7'44"W. According to the United States Census Bureau, the city population was 91,332 persons. As of the last census, the median income for a household in the city was $71,678. Please visit the city page at my website and you'll be able to see all real estate data and detailed Boca Raton statistic.
know more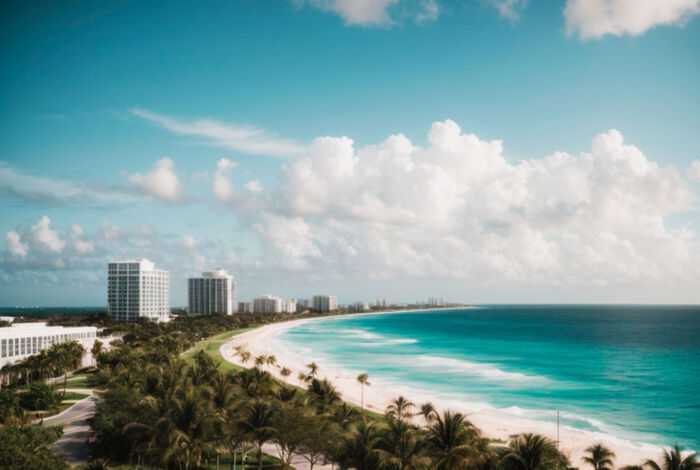 What's trending now in the market
Here are the top condo sales in Miami last week

by

By Katherine Kallergis

on 2020-04-07 at 3:30 PM

 Condo sales in Miami-Dade County held steady last week, with a slight drop in the number of units sold and a bump in the total dollar volume closed. Despite the ongoing pandemic, a total of 102 condos sold for $54 million last week, compared to 118 units that sold for $50 million the previous week. Condos last week sold for an average price of about $527,000 or $349 per square foot. The […]

Sharks circle as mortgage lenders shed portfolios...

by

TRD Staff

on 2020-04-07 at 3:00 PM

With mortgage lenders under pressure as homeowners miss payments, you better believe the sharks are circling. Opportunistic funds including Elliot Management and Appaloosa Management are reportedly in talks to buy discounted assets from troubled real estate investment trusts, according to Bloomberg. Oaktree Capital Group and Apollo Global Management are also reportedly interested in some of those […]

Eighty Seven Park condo sells for $18M to...

by

By Katherine Kallergis

on 2020-04-07 at 2:30 PM

A condo at the Renzo Piano-designed Eighty Seven Park in North Beach sold for $18.23 million last week. David Martin's Terra and its partners sold unit 1702 to a tax-motivated domestic buyer planning to relocate permanently in South Florida, said Victoria Fisher of One Sotheby's International Realty. Fisher and Juan Aluma of One Sotheby's represented the buyer. Douglas Elliman […]
How to Find the Perfect Real Estate Agent

by

KCM Crew

on 2020-04-07 at 6:00 AM

There's a ton of real estate information available in the news today and on the Internet. It can be extremely confusing, especially in times of uncertainty like we're facing right now. If you're thinking of buying or selling this year, you need an agent who can help you: Make sense of this rapidly evolving housing […]

Will Surging Unemployment Crush Home Sales?

by

KCM Crew

on 2020-04-06 at 6:00 AM

Ten million Americans lost their jobs over the last two weeks. The next announced unemployment rate on May 8th is expected to be in the double digits. Because the health crisis brought the economy to a screeching halt, many are feeling a personal financial crisis. James Bullard, President of the Federal Reserve Bank of St. […]

The Housing Market Is Positioned to Help the...

by

KCM Crew

on 2020-04-03 at 6:00 AM

Some Highlights Expert insights are painting a bright future for housing when the economy bounces back – and it will. We may be facing challenging economic times today, but the housing market is poised to help the economy recover, not drag it down. Let's connect to make sure you're informed and ready when it's time to make your move. […]
I know everything about Real Estate. Contact Me!
Champagne & Parisi Real Estate
21073 Powerline Road Boca Raton, FL 33433
I take the time to listen carefully to understand my client's needs, wants and concerns. I will be ready to take quick action when required and spend more time with those who aren't quite sure which direction to take. My genuine concern for my client's best interests and happiness ensures the job is done!