Boca Raton, Palm Beach County
Boca Raton is a city in Palm Beach County, Florida. The city is located at 26°22'6"N and 80°7'44"W. According to the United States Census Bureau, the city population was 91,332 persons. As of the last census, the median income for a household in the city was $71,678. Please visit the city page at my website and you'll be able to see all real estate data and detailed Boca Raton statistic.
know more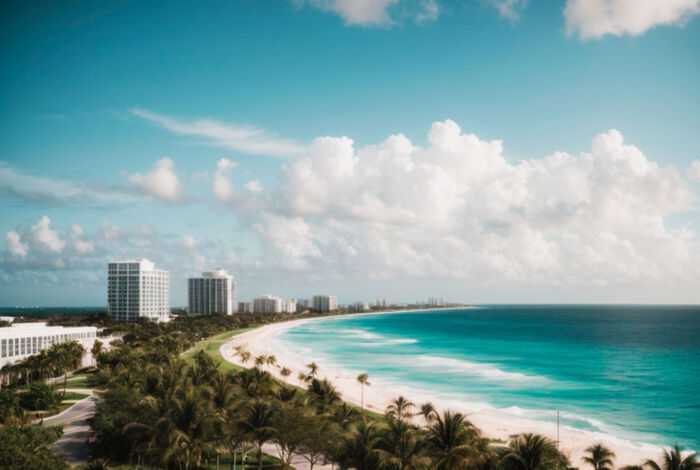 What's trending now in the market
Why institutional investors are now in love with...

by

TRD Staff

on 2020-01-26 at 2:00 PM

Institutional capital is piling into Nordic real estate as investors hunt for returns. The $49 billion or so invested in real estate last year in the north European region — Sweden, Norway, Denmark, and Finland — was the most ever recorded and appetites appear to be just as strong this year, according to Bloomberg. Linus Ericsson, CEO of Jones Lang LaSalle's Swedish outfit said […]

Inside Akon's 2,000-acre crypto-city in Senegal

by

TRD Staff

on 2020-01-26 at 12:00 PM

It's something of a moment for smart cities built from scratch. In Indonesia, the crown prince of Abu Dhabi and Masa Son are building a new $34 billion capital city to replace Jakarta. But that doesn't begin to compare to what's happening in Senegal, where Akon is building a smart city that runs on his own cryptocurrency. The Senegalese-American musician and producer posted on […]

Low mortgage rates could mean another hot winter...

by

TRD Staff

on 2020-01-26 at 9:00 AM

Homebuyers and sellers are getting an early start to the spring housing market. Between 2015 and 2018, April was the hottest month of the year on Realtor.com, but January was the hottest in several markets across the country last year, according to a report by NBC. Mortgage rates have fallen a full percentage point since October 2018 to around 3.7 percent, so there could be a repeat of last year. […]
First-Time Buyers Are Searching for Existing...

by

Caety James

on 2020-01-27 at 6:00 AM

In the latest Housing Trends Report, the National Association of Home Builders (NAHB) measured the share of adults planning to buy a home over the next 12 months. The report indicates the percentage of all buyers that will be first-time buyers looking to purchase a home grew from 58% in Q4 2018 to 63% in Q4 […]

2020 Homebuying Checklist

by

Caety James

on 2020-01-24 at 6:00 AM

Some Highlights: If you're thinking of buying a home, plan ahead and stay on the right track, starting with pre-approval. Being proactive about the homebuying process will help set you up for success in each step. Make sure to work with a trusted real estate professional along the way, to help guide you through the homebuying steps specific to your area. […]

The #1 Reason It Is Difficult to Find Your Dream...

by

Caety James

on 2020-01-23 at 6:00 AM

The headlines in real estate today all revolve around one major point: there is a shortage of homes available for sale. Price appreciation is accelerating again because there is a shortage of homes available for sale. First-time buyers are taking longer to purchase a home because there is a shortage of homes available for sale […]
I know everything about Real Estate. Contact Me!
Champagne & Parisi Real Estate
21073 Powerline Road Boca Raton, FL 33433
I take the time to listen carefully to understand my client's needs, wants and concerns. I will be ready to take quick action when required and spend more time with those who aren't quite sure which direction to take. My genuine concern for my client's best interests and happiness ensures the job is done!