Boca Raton, Palm Beach County
Boca Raton is a city in Palm Beach County, Florida. The city is located at 26°22'6"N and 80°7'44"W. According to the United States Census Bureau, the city population was 91,332 persons. As of the last census, the median income for a household in the city was $71,678. Please visit the city page at my website and you'll be able to see all real estate data and detailed Boca Raton statistic.
know more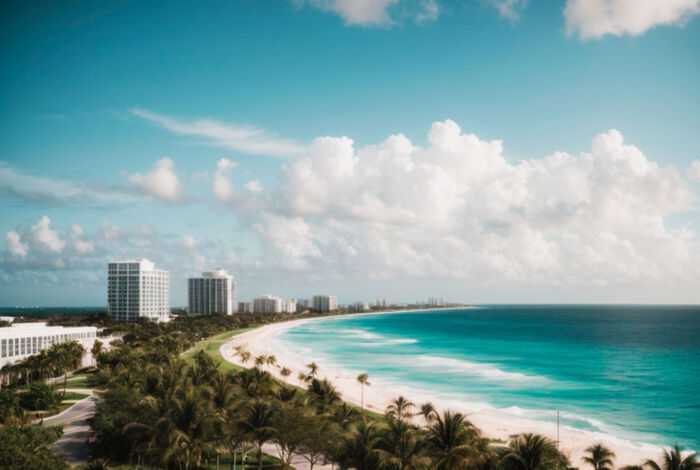 What's trending now in the market
Racist comment posted using name of real estate...

by

By Lois Weiss

on 2020-07-07 at 10:00 PM

A webinar last month was marred when someone used the name of a real estate executive to post a racist comment about one of the event's speakers. CBRE broker Charlie Stephens was conducting his weekly "Leaders Live Show" with guest David Moreno Jr., a Black attorney and co-founder of branding agency Mediabundance, when 18 minutes into the chat a listener wrote: "Yo moreno […]

Todd Glaser, partners sell Palm Beach spec home...

by

By Ina Cordle

on 2020-07-07 at 9:30 PM

Todd Michael Glaser and his partners Philip Levine, Scott Robins and Jonathan Fryd sold a spec home in Palm Beach for nearly $11 million. Justin F. McInerney, acting as trustee for the PB House Trust, paid $10.67 million for the house at 111 Atlantic Avenue, property records show. 111 Atlantic Avenue LLC, the entity controlled by Glaser and his partners, sold the house. Glaser said the property […]

Money in the bank: Here are the South Florida...

by

By Katherine Kallergis

on 2020-07-07 at 8:30 PM

UPDATED, July 7, 6:30 p.m.: Many of South Florida's top developers, contractors, hoteliers, architects and restaurateurs got a piece of the federal government's Paycheck Protection Program. Companies tied to the Related Group, Dezer Development, A-Rod Corp, Shoma Group, Whitman Family Properties and Coastal Construction are among those who scored PPP loans, according to the Trump […]
Taking Advantage of Homebuying Affordability in...

by

KCM Crew

on 2020-07-07 at 10:00 AM

Everyone is ready to buy a home at different times in their lives, and despite the health crisis, today is no exception. Understanding how affordability works and the main market factors that impact it may help those who are ready to buy a home narrow down their optimal window of time to make a purchase.

Latest Unemployment Report: Great News…for the...

by

KCM Crew

on 2020-07-06 at 10:00 AM

The Bureau of Labor Statistics (BLS) released their latest Employment Situation Summary last Thursday, and it again beat analysts' expectations in a big way. The consensus was for 3,074,000 jobs to be added in June. The report revealed that 4,800,000 jobs were added. The unemployment rate fell to 11.1% from 13.3% last month. Again, excellent

America Is Another Name for Opportunity...
I know everything about Real Estate. Contact Me!
Champagne & Parisi Real Estate
21073 Powerline Road Boca Raton, FL 33433
I take the time to listen carefully to understand my client's needs, wants and concerns. I will be ready to take quick action when required and spend more time with those who aren't quite sure which direction to take. My genuine concern for my client's best interests and happiness ensures the job is done!